The nose is a tripod structure consists of nasal bones that form the sidewalls and a central structure separating the nose into the right and left side called nasal septum. Nasal septum can be deformed through injury, trauma, disease or sometimes a previous surgery. When the nasal septum is deformed or deviated, it can have significant consequences to the overall appearance and function of the nose.  A deviated septum can cause a blockage in the nose leading to breathing difficulties, chronic sinus infections, stagnating mucus, inflammation and irritation.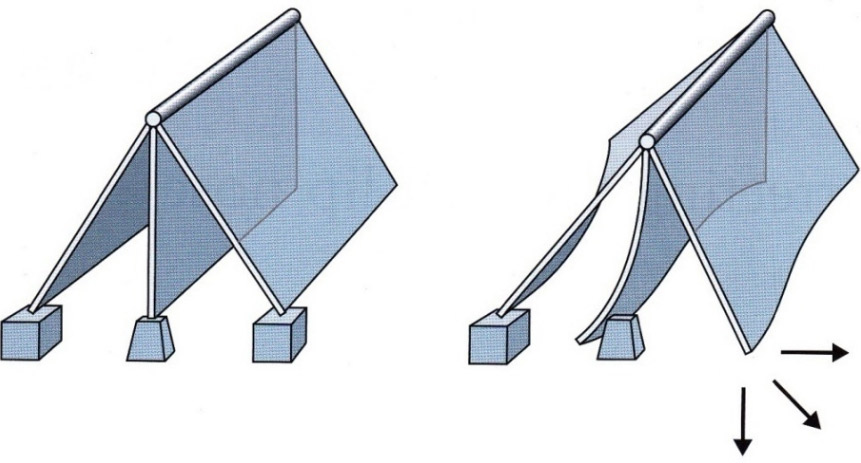 Septorhinoplasty is a surgical procedure performed to improve both the external appearance and internal breathing capabilities of the nose. The cosmetic benefits of septorhinoplasty are to improve the appearance of a crooked nose and shape of the nose, thus creating a balance with other facial features. Some of its functional benefits may include relieving nasal blockages, snoring and sleep apnea.
Case No 1: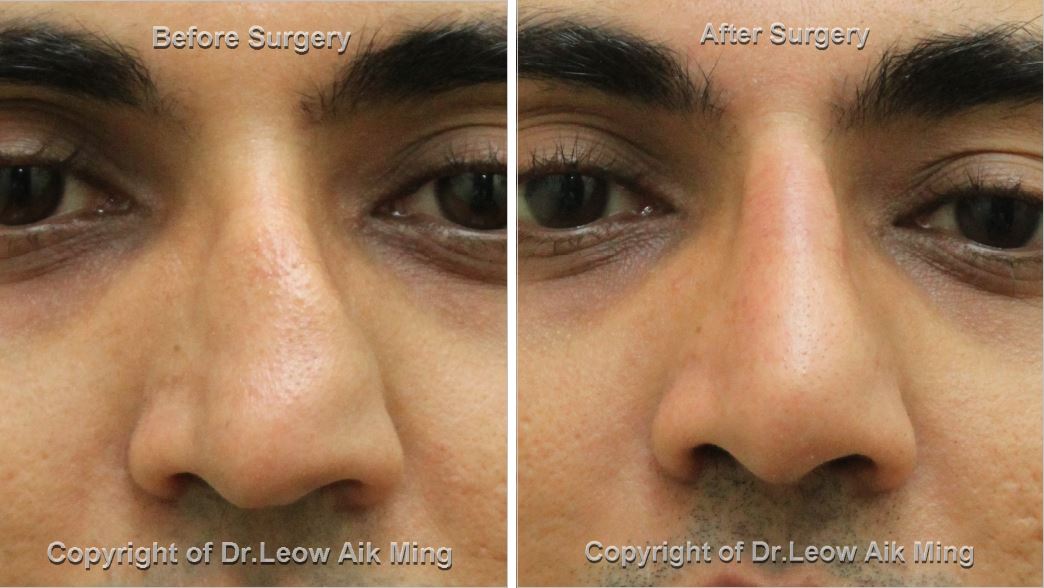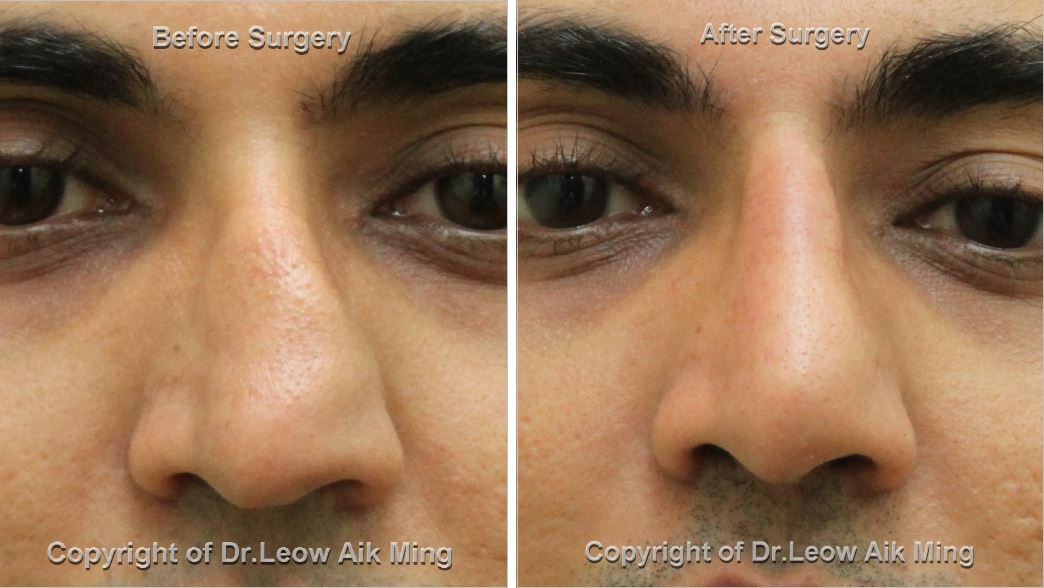 Case No 2:
Preoperative evaluation before septorhinoplasty
Communication is vital to achieving the patient's goals. During the initial consultation, patients should discuss their goals and expectations with the plastic surgeon. The plastic surgeon will work closely with the patients to reach an agreement about the desirable results from the surgical procedures involved and their long term benefits. Every patient is different. Therefore a specific treatment regimen is planned to suit an individual's need.
Discussion about expectation and desired outcome
Medical conditions, drug allergies and previous medical or surgical treatment
Use of current medications, vitamins, herbal supplements, alcohol, tobacco and drugs should be revealed
Discussion of type of anaesthesia
Examination and measurement of the face and nose
Photography for preoperative and postoperative evaluation
Preparation for septorhinoplasty
Get laboratory testing or a medical evaluation
Adjust your medications if you have certain medical conditions
Stop smoking and alcohol well in advance of the scheduled date for surgery
Avoid taking aspirin, anti-inflammatory drugs and herbal supplements before surgery
The risks and safety information on septorhinoplasty
The practice of medicine and surgery is not a perfect science. Therefore, some risks may occur even in the hand of an expert. Although good results are usually achievable, some potential risks may arise such as;
Infection
Bleeding
Poor wound healing
Numbness (temporary)
Scarring
Skin discolouration
Skin contour irregularities
Post rhinoplasty swelling
Nasal asymmetry
Alteration in the nasal airway
Possibility of revision surgery
Anaesthesia risks
Postoperative expectations of septorhinoplasty
Patients are discharged with a cast over the nasal bridge and internal splints placed along the nasal septum. Occasionally, the nose may be packed to control nose bleeding. Recovering from septorhinoplasty usually takes about 7-14 days in most cases. The cast, splints and any externally visible sutures are removed one week after surgery. Most patients return to work one week after surgery. Any bruising around the eyes that may occur typically resolves within two weeks postoperative. Swelling peaks two to three days after surgery and gradually subsides after that. A considerable reduction in swelling is evident in one month, but the nose will continue to heal for a full year after surgery. Routine postoperative follow up are periodically scheduled for the year following surgery to ensure optimal healing.
How much will a septorhinoplasty surgery cost?
Cost is always a consideration in elective surgery. Septorhinoplasty prices can vary widely.
The cost of septorhinoplasty may include:
Surgeon's fee
Hospital or surgical facility costs
Anaesthesia fees
Prescriptions for medication
Medical tests
When septorhinoplasty is performed for nasal trauma or to improve breathing function, this procedure is considered as reconstructive surgery and may be covered by insurance. This requires a detailed examination to verify the cause before authorisation from your insurer. Patients are advised to contact their insurance company for further verification.